This post is also available in: Français (French)
Our Team
Wherever you are – Africa, United States, Europe, or anywhere in the world – our team is ready to help.
.
We Build Inspiring Spaces
I don't think that architecture is only about shelter, is only about a very simple enclosure. It should be able to excite you, to calm you, to make you think.
-Zaha Hadid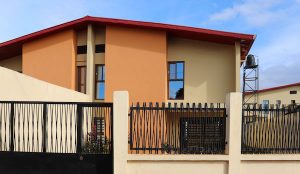 Explore our Recent Work
We have already made several clients happy with beautiful new homes.
You could be next!
Take a look at some of our recent projects …
Client Testimonials
"I recommend – strictly, truly – with no hesitation or exaggeration, I recommend American Homebuilders because of the experience I've had with them … It's a great thing for us in the diaspora, because we can do our work over in Europe or America without concern, knowing that our investment in our home country is well-managed."
"​I spent three vacations going to Guinea to fight over ownership of my land. Each time, I would spend my whole vacation back home dealing accusations and claims on my property. Now, every day, I open my computer and look at pictures of my house being built by AHWA. It makes me so excited. They are always available, respectful and make me feel comfortable. They are there for you and that means a lot."
"They want their clients to be satisfied … they give you all that you need … you can follow the progress from afar with videos, photos, emails, phone calls – they stay in touch with you at every step up to the completion of construction … you don't need your own land, your own construction project manager, nothing – they do it all, and give you the key."
Our Partners
We are able to achieve our mission not only thanks to the hard work of our staff, but also due to the contributions from a network of partners who share our core values of commitment to quality and customer service.